Pioneer Paving & Grading, Inc. offers competitive pricing and a FULL YEAR GUARANTEE on our work. 
We know that a satisfied customer is our best reference.  Our company offers both commercial and residential services for a wide variety of customers.  Our professional, crew members are longtime employees delivering you quality performance to guarantee your satisfaction.
Parking Lot and Driveway Maintenance and Repair
Parking lots and driveways can be one of the largest investments of business owners, homeowners as well as property managers.  Maintaining and repairing your asphalt is as important as changing the oil in your car.  Maintaining your asphalt can save you from costly repair bills in the future.
Whether your current need is a new construction parking lot, repairing or replacing an existing parking lot, we have the knowledge and experience from over 30 years of paving work in New Mexico.  You can count on us, as your paving contractor, to get the job done right the first time, every time.  We are confident when your project is complete, we will be a paving contractor to whom you will happily give referrals and use again for your own needs.
WHAT OUR CUSTOMERS SAY ABOUT US
We have used Pioneer Paving on both of our properties and would highly recommend them.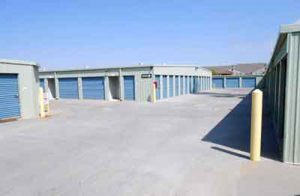 From constructing the building pads for our expansion project to new asphalt installation, asphalt patching and asphalt maintenance, Dave and his crew have done an outstanding job. Always neat and clean work on time and at a very good price.
Tom Nunnally – Managing Partner
Northeast Heights Self Storage & West Mesa Self Storage
We highly recommend Pioneer Paving for all and any asphalt work that may be needed.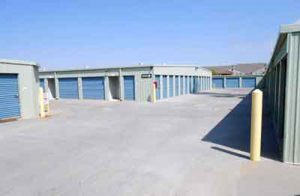 Building Interests, Inc. is a commercial property management company providing management and maintenance and repairs for our many Office and Industrial and Retail properties in Albuquerque and Santa Fe. We have worked with Pioneer Paving almost exclusively for the properties' asphalt and parking lot service and repair since 1990. Pioneer Paving has always provided exceptional service and quality repairs and maintenance as needed. They are very responsive to requests, aid they have always provided complete and comprehensive asphalt repairs and service recommendations and proposals, and then complete and professional work. Pioneer Paving and their employees are also very courteous and considerate when working with the Property's tenants and occupants when performing their repairs and maintenance and they have always left the properties in the most clean and complete condition when finished with their work.
Bruce Marvick – CCIM Broker
Building Interests, Inc.
Our client list has included:  Bank of Albuquerque, Rose Paving LLC, Marriott Pyramid, West Mesa Storage, Tillery Cheverolet  and Roto Rooter.